Clacton on Sea Therapy Team
Clacton on Sea Chiropractors
---
Wayne Elphinstone M. Chiro (RSA). DACNB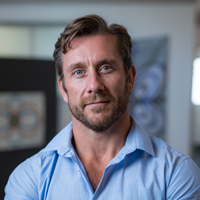 I wanted to Help People
Fortunately for me I was too young to be a skeptic, I became a chiropractic patient long before I even knew what the word meant and have been fortunate enough to pursue it as my career. Coming from a small town in Southern Africa
I remember how my parents, who were farmers, drove hours to take me to the local chiropractor for my adjustments. As a little boy in rural Africa, it seemed like magic how this man with massive hands could gently move my spine and help me get healthy and stay healthy. I suppose it's then that I realized that I wanted to do what he does, I wanted to help people.
Learn More about Dr. Elphinstone »
---
Thomas E. Jarka, DC, MS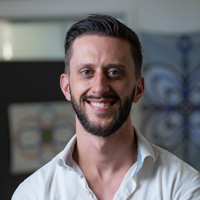 An Interest in Helping People
I first became interested in helping people as I played competitive sports from a young age. As I grew up in America, I started to play baseball at a high level through college and through this time, I knew that human performance was what I wanted to focus on.
I grew up in Missouri, USA and after suffering several brain injuries of my own from sports, I developed a passion for neurology. My passion lies within functional neurological rehabilitation and functional medicine.
---
Dr. Harriett Wragg DC, M.CHIRO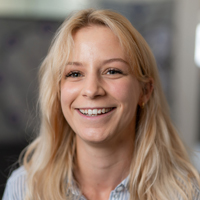 My Background
My first experience with Chiropractic was when I was barely a toddler, my parents noticed I had some problems with the way I walked and the Chiropractic College in Bournemouth(AECC) helped me overcome these challenges.
I again visited the college and had treatment when I was dancing, running and playing sports and chiropractic care helped me stay on track with my goals and with my sport.
Experiencing all these benefits motivated me to become part of this profession that helped people with their hands and knowledge of the human frame.
---
Counselling with Jeanine (Nean) Powell
Janine has worked as a qualified mental health nurse in various environments since 1984 and has recently retired from full time employment with the NHS where she has been qualified as Person Centred Counsellor since 2005.
Janine's approach is tailored to each individual client. Her approach incorporates one of the most influential and fundamental of the psychotherapies called the Person Centred Approach, also known as Person Centred Psychotherapy.
Janine works with people requiring counselling for many different reasons including but not limited to chronic stress, bereavement and chronic pain. Psychological therapies are proving to often be better equipped than conventional medicine when it comes to supporting people with their mental health and chronic pain.
Outside of counselling she enjoys adventures in the countryside, walking her dog & trying to keep fit. She has completed three ultra marathons and is looking forward to doing more.
You can contact Janine for appointments on: 
Phone = 07751455132
email = neany123@btinternet.com
You can also contact the  Clacton Chiropractic Clinic at 01255 422337
[/toggle]
---
Life Coaching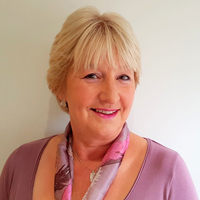 Cherry Mullins
My Background
Clacton Chiropractic Clinic is excited to welcome Cherry Mullins an experienced and accredited Master Life Coach. Cherry will be invaluable in the services and integrated health approach we are striving to deliver to our community.
Cherry is an Accredited Master Coach with over 17 years' of experience both in Life Coaching and Executive Coaching. Cherry is also a Trainer, Mentor and Examiner of Life Coaches.
She has over twenty years of experience in delivering personal development
workshops and International training programs on:
Coaching
Leadership Skills
Stress Management
Building Confidence
Relationship Building
Emotional Management.
She has written courses on Life Coaching, Confidence, Stress Management, Relationship Recovery & Dating Confidence and is a published author.
Before establishing her professional Coaching practice, Cherry's career spanning twenty years included 10 years at board level, as Managing Director of the UK subsidiary of an American organisation. Her business experience together with a specialist knowledge in many areas of personal development enables her to bring a variety of tools and techniques to coaching where appropriate. Cherry is excellent at placing people at their ease and can sense when empathy, a quiet ear, a light-hearted joke or a firm push is required.
Keep your eyes peeled for an introductory video and a series of talks on various topics she will be covering on this page in the next few weeks.
To make an appointment with Cherry please contact Clacton Chiropractic Clinic at 01255 422337
---
Sports Massage Therapy and Personal Training
with Anuschka Graham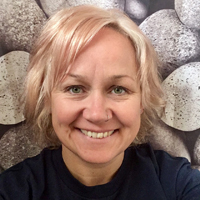 My Background
Anuschka has been working as a Personal Trainer for 5 years, following a career change in her early 40's.
She trains people in their own homes and at the regular Bootcamp and Boxercise sessions she runs and will be expanding her Personal Training service to our practice and patients at Health at Hayes Road.
Inspired by her clients, many of them in their 50's, she firmly believes that age and body type are no barriers to fitness and that it's never too late to start something new. She is passionate about encouraging people to become stronger and more active.
Anuschka passed her VTCT Level 3 Diploma in Sports Massage Therapy in October 2018 and completed a CPD qualification in kinesiology taping run by Rocktape.
Sports Massage is a form of massage involving the manipulation of soft tissue (skin, muscles and connective tissue). It is designed to assist in correcting problems and imbalances in soft tissue caused by trauma, repetitive movements, strenuous activity or poor posture.
Sports Massage Treatment will help to:
Improve mobility
Reduce pain
Improve recovery time, and
Promote relaxation of tight muscles.
Anuschka enjoys a variety of sporting activities including running (from 5k to marathon), cycling, CrossFit, powerlifting, muddy obstacle races, and the odd aerobics class! She benefits from regular sports massage to ensure she stays fit and healthy through each stage of her life.
To book an appointment with Anuschka phone Clacton Chiropractic Clinic on 01255 422337