Dr. Wayne Elphinstone (Chiropractor)
I wanted to Help People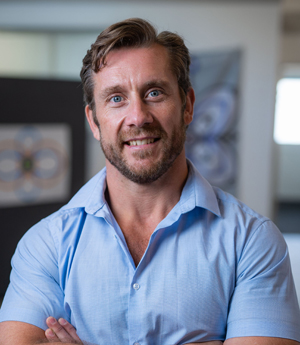 Fortunately for me I was too young to be a skeptic, I became a chiropractic patient long before I even knew what the word meant and have been fortunate enough to pursue it as my career. Coming from a small town in Southern Africa
I remember how my parents, who were farmers, drove hours to take me to the local chiropractor for my adjustments. As a little boy in rural Africa it seemed like magic how this man with massive hands could gently move my spine and help me get healthy and stay healthy. I suppose it's then that I realized that I wanted to do what he does, I wanted to help people.
My Chiropractic Education
I graduated from Durban University of Technology in Durban, South Africa completing my masters research in 2005. I opened my first Chiropractic clinic in Nov 2005 in the lovely coastal Town of Hermanus. During my time in South Africa I was fortunate enough to be involved with the South African Cycling team on International tours to multiple destinations. In 2008 we decided to spread our wings abroad to Bangor Northern Ireland where I managed the Bangor Chiropractic Clinic. I completed my post-graduate training with the Carrick Institute of Clinical Neuroscience and Rehabilitation in 2015 and after vigorous testing was accepted as a member of the American Board of Chiropractic Neurologists. I am currently continuing my training in clinical neuroscience and rehabilitation and enjoy working with people who require treatment for neurological symptoms.
I am surprised every day.
Sometimes by how amazing the human body responds to care and sometimes at how resilient it is in response to the abuse we hand it. One thing is for certain, none of us can function without our nervous system and taking care of it involves many different facets. My role is to help you return to the best possible function and influence your health for the better keeping in mind your goals and the reality of your current health status. I believe in finding the cause, helping people understand it and taking the steps necessary to provide a long term solution, not purely symptomatic relief but long term sustainable outcomes. Therapy in collaboration with other health care providers is essential and we are happy to work with your doctors to get you the best possible outcomes
Away from Clacton Chiropractic Clinic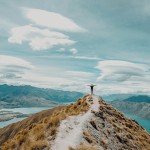 Just like any South African I grew up with sport in my veins and played for local rugby clubs wherever we traveled. I live an active life, running, walking, and being outdoors is when I am most at home with myself.
I believe that we should do whatever we can to maintain a level of health that allows us to reach our full potential. Having said that I am committed to providing care and advice in the best interest of the patient and we work closely with local GP's and other health care professionals. On behalf of our Chiropractic Team welcome to our website. We are here to help when you need us.
---
Dr. Wayne Elphinstone Clacton on Sea Chiropractor | 01255 422337